The Upland Farm
Thoreau on Cultivating a Better Life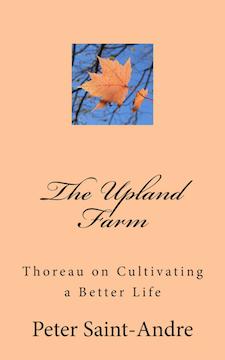 Henry David Thoreau, both naturalist and transcendentalist, always perceived the possibility of living a better life — some employment on your higher ground, which he called your upland farm. His writings encourage you to live deliberately, to pursue a path you can walk with love and reverence, to advance confidently in the direction of your dreams.
Although Thoreau is often thought of as a mountain man or noble savage, in fact he favored a blending of civilization and wildness — and he still has much to teach us about the balance between work and leisure, society and solitude, nature and humanity, reflection and action, theory and practice.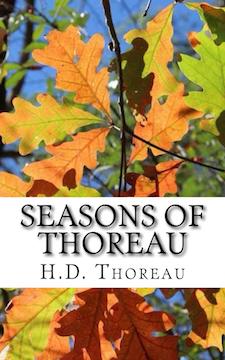 In Walden, Thoreau said that to be a philosopher is so to love wisdom as to live according to its dictates. The Upland Farm explores Thoreau's timeless views on ethics and happiness for modern readers in an inspiring yet practical way.
The book will always be available for free on this website, along with a companion volume of selections entitled Seasons of Thoreau. Kindle and paperback versions of both The Upland Farm and Seasons of Thoreau are available at Amazon. Paperbacks can also be purchased in person at Walden Pond. I've provided some suggestions for further exploration, too, and I'm working on a syllabus for a yearlong seminar on Thoreau. Feel free to contact me if you have comments or would like to start a conversation.
Peter Saint-Andre > Writings > Thoreau